Airtime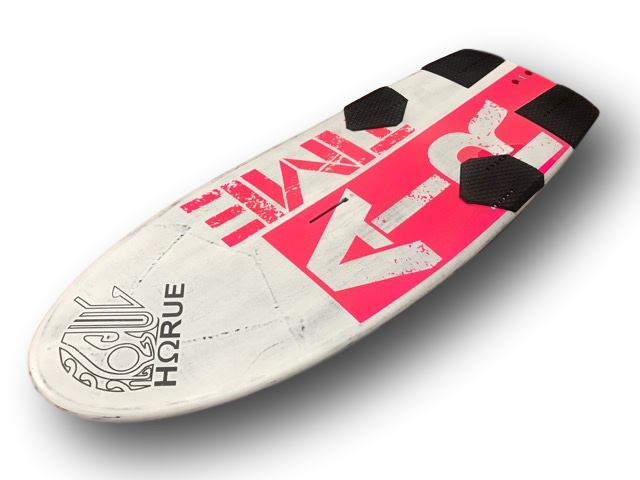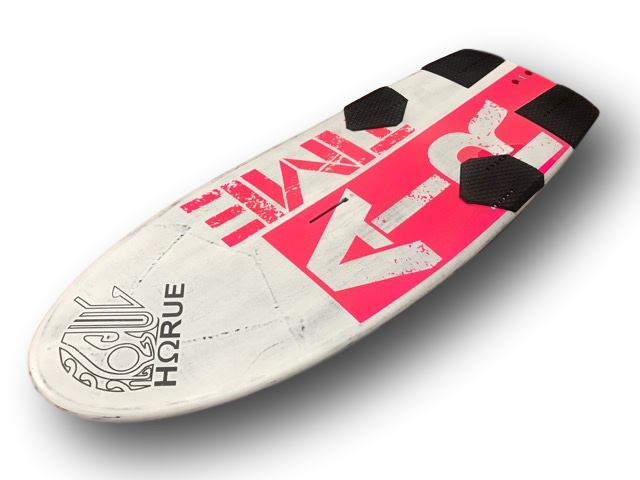 Airtime
Set including:
- 1 sandwich carbon / glass or full carbon board Horue Airtime made in Europe (Volume to be chosen in the next step)
- 4 comfort straps Horue made in Europe
- 1 hex key for mounting the vent screw and straps
Warning, prices are out of VAT for out of European Union customers ONLY. If your are in Europe, VAT will be charged on the next step.
HORUE AIRTIME
Designed by Eric Collard and Philippe Caneri, this CAD modeled and CNC machined board is made in Europe.
Fully freerace oriented, the front hull has been particularly worked: our many tests shown that the impressive front V keeps the rails high at the touch, but also no drag when touch in jibe.
The parallel rails give an important OFO, and brings a solid lateral couple, and thus allows to toil much more than reason!
Made in Europe - Full Carbon or Glass / Carbon

Full carbon reinforced case

Wide strap adjustment range to fit all foils on the market

Inclined flat deck for better heading

V before very pronounced

Rail bevel
Dimensions :
Full Carbon / Glass :
125L - 221 x 80.3 cm ( 7.5kg +/- 7% )

145L - 221 x 81.5 cm
Full Carbon
145L - 221 x 81.5 cm (8.2 kg +/- 7%)