Prink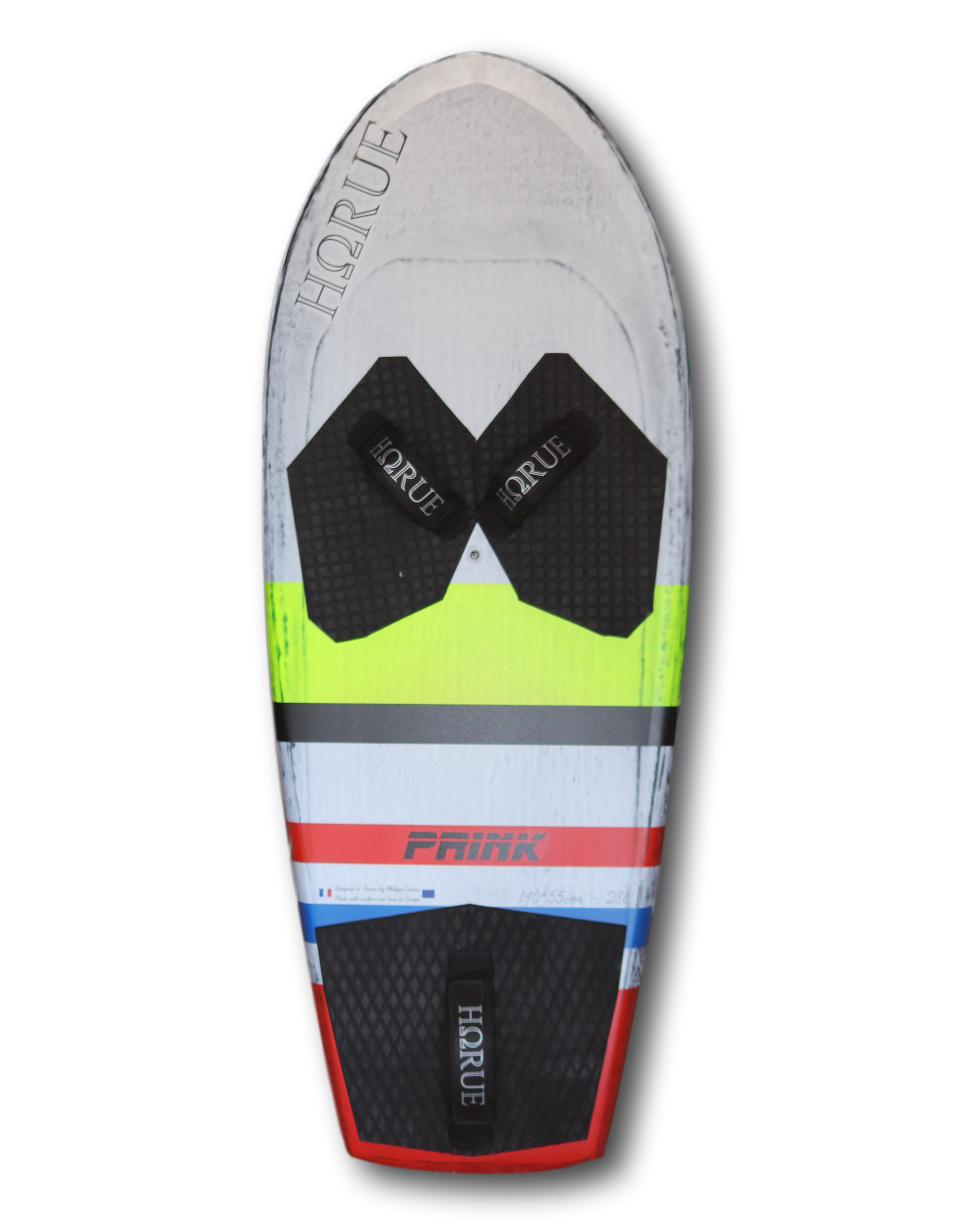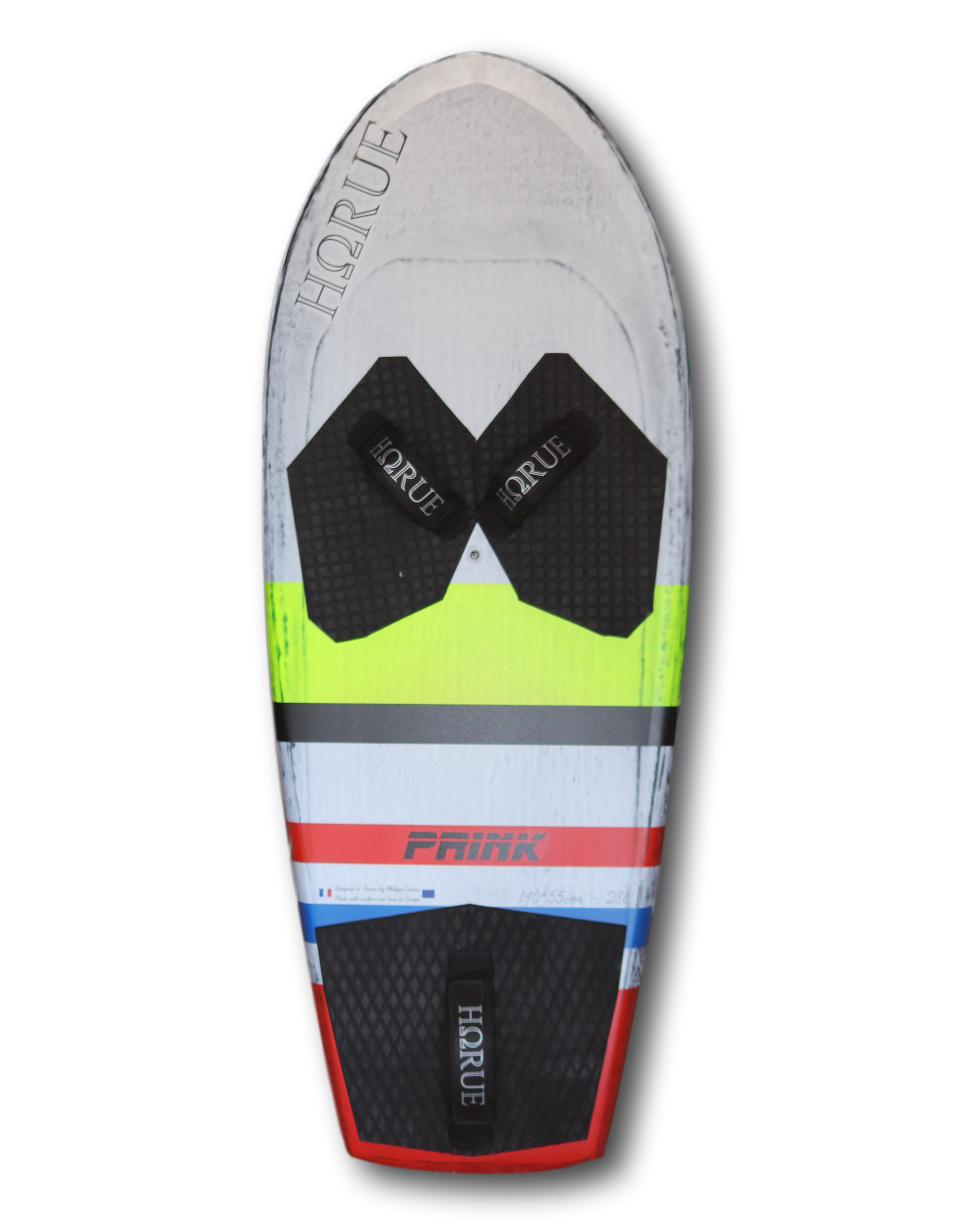 Prink
Set including :
- 1 board Horue Prink carbon for kitefoil freeride/freerace with grip + pad made in Europe
- 3 footstraps made in Europe
- 1 hex key for mounting the vent screw and straps
Warning, board only, no foil included! We recommend the Vini or Tae foil.
Prices are out of VAT for bill and shipment out of European Union. For EU customers, VAT will be charged in the final checkout.
Purchase - We ship worlwide!
Prink -The first strapped kitefoil made by Horue!
This carbon board made in Europe was designed to be very easy to use either in kitefoil or wakefoil. For example, it is almost impossible to bake an error.
The deck made of pad, strap and grip allows to adhere perfectly to the board whatever the position of the feet during the tricks.
The dimensions fairly generous and the double concave deep ensures an early take off.
Dimension 140.9x55.6cm - 28L

3.7kg with 3 footstraps

Grip on the deck, pad + strap

Deep tuttle box

CAD shape

CNC machining blank

100% made un Europe