Prink + VINI PRO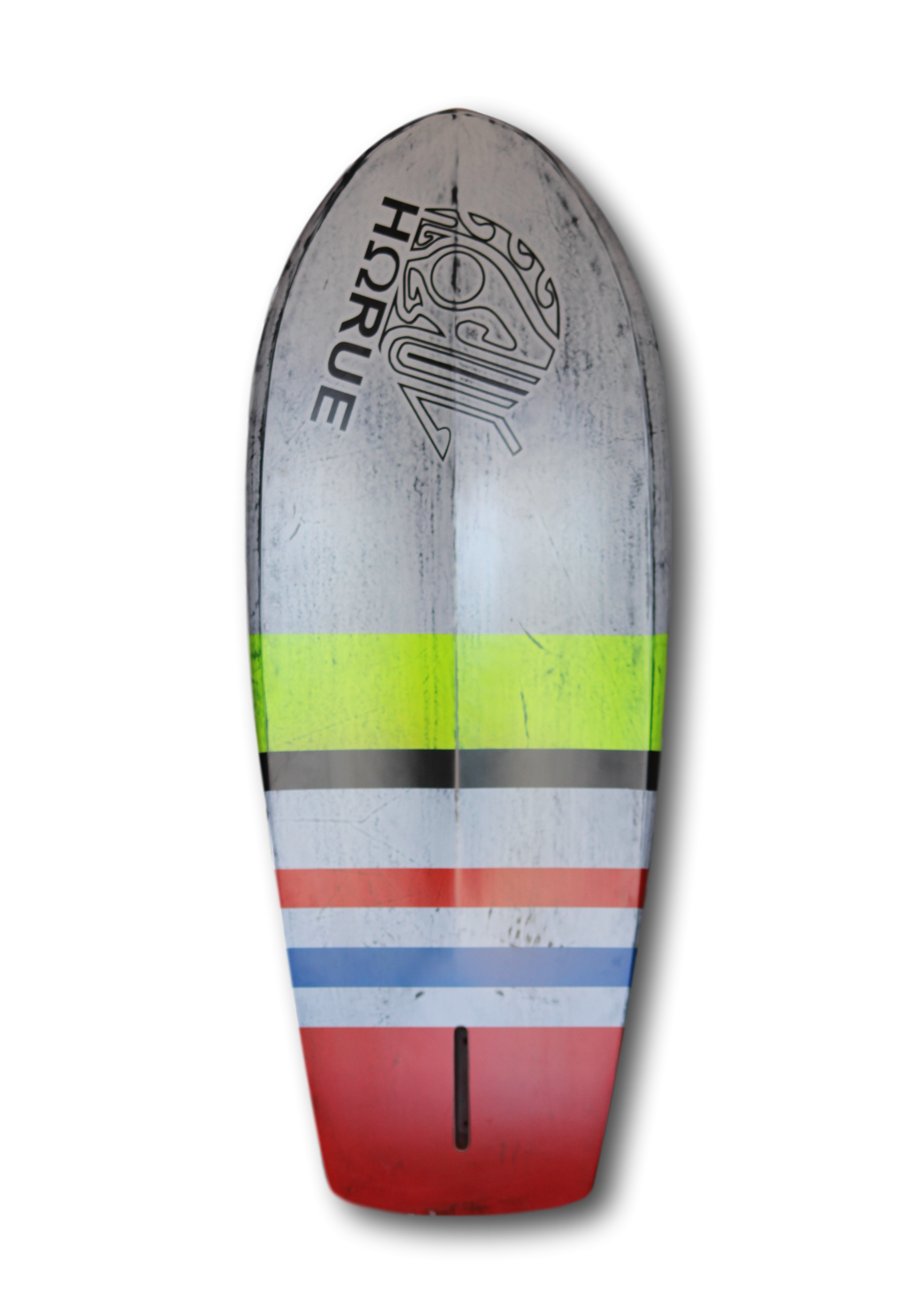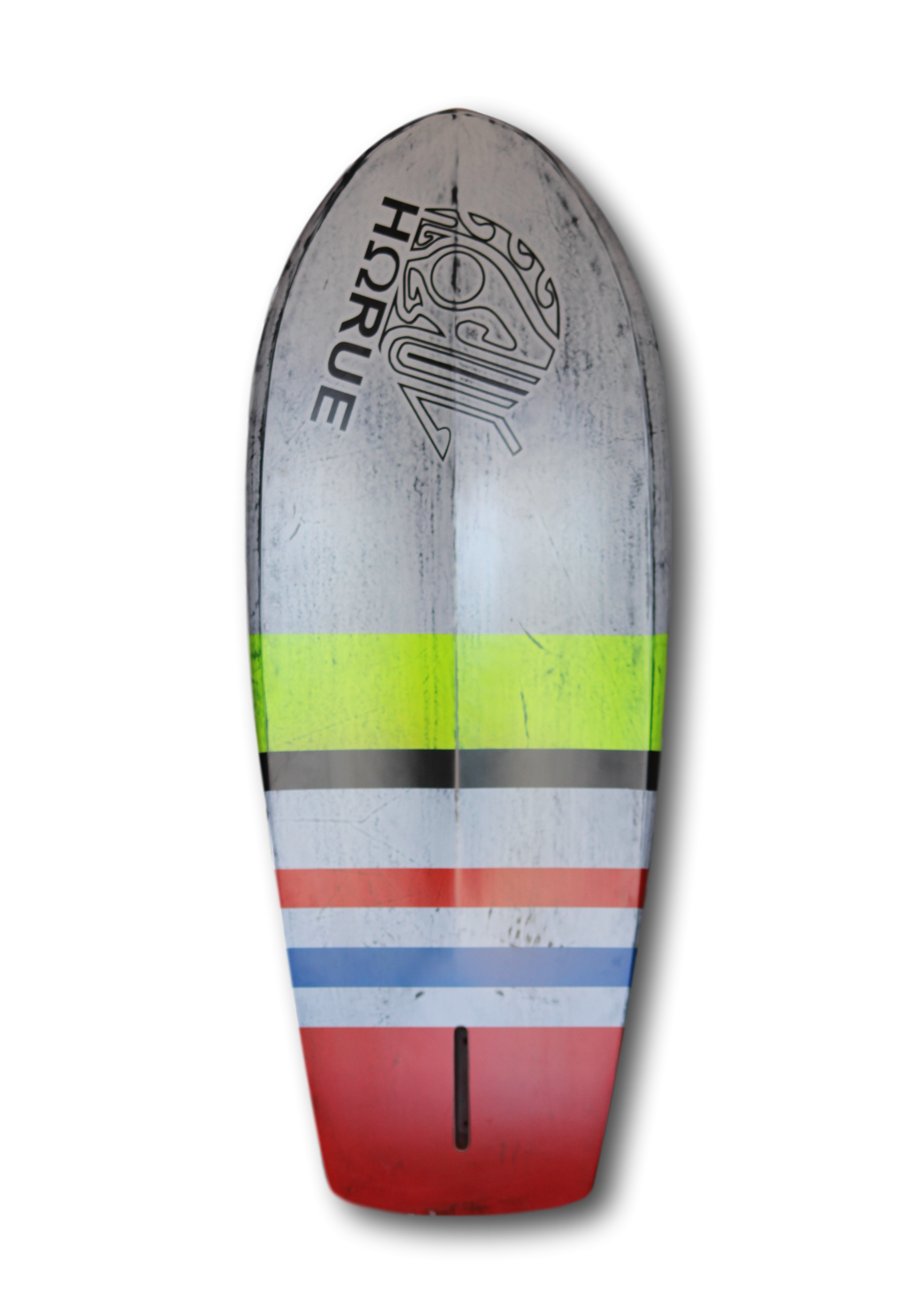 Prink + VINI PRO
Set Including :
- 1 board Horue Prink carbon for kitefoil freeride/freerace with grip + pad made in Europe
- 3 footstraps made in Europe
- 1 hex key for mounting the vent screw and straps
- 1 mast Horue VINI PRO, 100% carbon, Deep tuttle with "Plug'n Play" system
- 1 front wing 100% carbon CR Pro
- 1 rear wing 100% carbon with Smart Trim System
- Screws, nuts, washers
Warning, prices are out of VAT for out of European Union customers ONLY. If your are In Europe, VAT will be charged on the next step.
Purchase - We ship worldwide!
Prink -The first strapped kitefoil made by Horue!
This carbon board made in Europe was designed to be very easy to use either in kitefoil or wakefoil. For example, it is almost impossible to bake an error.
The deck made of pad, strap and grip allows to adhere perfectly to the board whatever the position of the feet during the tricks.
The dimensions fairly generous and the double concave deep ensures an early take off.
Dimension 140.9x55.6cm - 28L

3.7kg with 3 footstraps

Grip on the deck, pad + strap

Deep tuttle box

CAD shape

CNC machining blank

100% made un Europe
HORUE VINI PRO
The Vini has been completely reworked in its construction and manufacturing process to offer the most successful construction on the market in 3 versions: Ride / Pro / Air.
To ensure our confidence in the longevity of the product, Vini PRO fuselages are guaranteed for 3 years *, and the fuselage inserts are guaranteed for 5 years *! * subject to registration of the product on our website.
The Vini Pro is for riders who want a slippery and lively foil but can navigate in all wave conditions, it is also recommended for heavy jigs.
The body / mat / fuselage unit is manufactured in one shot and is therefore monobloc to ensure the greatest rigidity and longevity possible.
Horue® Vini: Registered design.
mast : 85cm, 1850g +/- 4%

windfoil use with xlw, lw and cruising front wing, kitefoil use with cruising and speed front wing

100% carbon made, made in France

Low Flexion and torsion with carbon tri-ax

14mm bolt nut on the deep tuttle

Timing system on the hull to fit all board : "plug 'n play"

Clever adjustment of the setting of stabilizer to fit to all navigation styles: "smart trim system"
WING CR 673 PRO
The strong wind wing you need!
Developed in the Mistral Marseillais, this wing can navigate in powerful and gusty winds with ease and comfort.
The Cruising kite is ideal for winds up to 18 knots windfoil, and is 100% compatible with kitefoil use from 6 knots.
Wingspan 69cm

Surface 673cm²

100% carbon - flex locked

elliptical lift distribution - minimization of induced drag

forwarded thrust centre- early planing

low Cx template - low drag

windfoil and kitefoil use (18-40+kts windfoil / 8-30+kts kitefoil)